Enjoy the unparalleled luxury and privacy of Anesis Villas.
This ideal scenenery and host of your holidays, stretches over the large verandas and the crystal clear pools, overlooking the deep blue of the Ionian Sea.
Luxury Anesis Villas:
Villa Anesis & Villa Vasilikades
The ultimate experience in design and privacy at the island of Kefalonia.
Situated at the highest point of the small village, the luxurious villas offer the discreet and unlimited luxury of a private home.
Comfort (greek:"Anesis")
Comfort (greek:"Anesis"), is considered as the smallest detail and complements the unobstructed view of the Ionian Sea and the wonderful sunset.
The enchanting interiors combine the modern with classic design by investing in the comfort (greek:"Anesis"), of every detail up to the luxurious delights of the private pool.
Each villa is two floor building. At the top floor of each villa there are 2 bedrooms each with a separate bathroom and a private balcony with a panoramic view of the green landscape meeting the endless blue sky and the sea.
On the ground floor of each villa there is one more bedroom, as well as, a modern fully equipped kitchen, lounge-dining room and a bathroom.
All rooms have en-suite bathrooms and private balconies with panoramic views. Every room is uniquely colored and decorated.
See the Gallery for more Photos
Details
the villas accomodate till 6 adults
2 king-size beds, 2 single sofa-beds
unparallel view to the sea
Details of the
Anesis Villas Layout (3 bedrooms)
1st Floor
1 bedroom with king-size bed, bathroom and internal shower
1 bedroom with king-size bed and sofa, and bathroom (shower)

Ground Floor
A leaving room and dinner area
1 bedroom with two single beds
1 bathroom
Private Pool
B.B.Q.
Ground Floor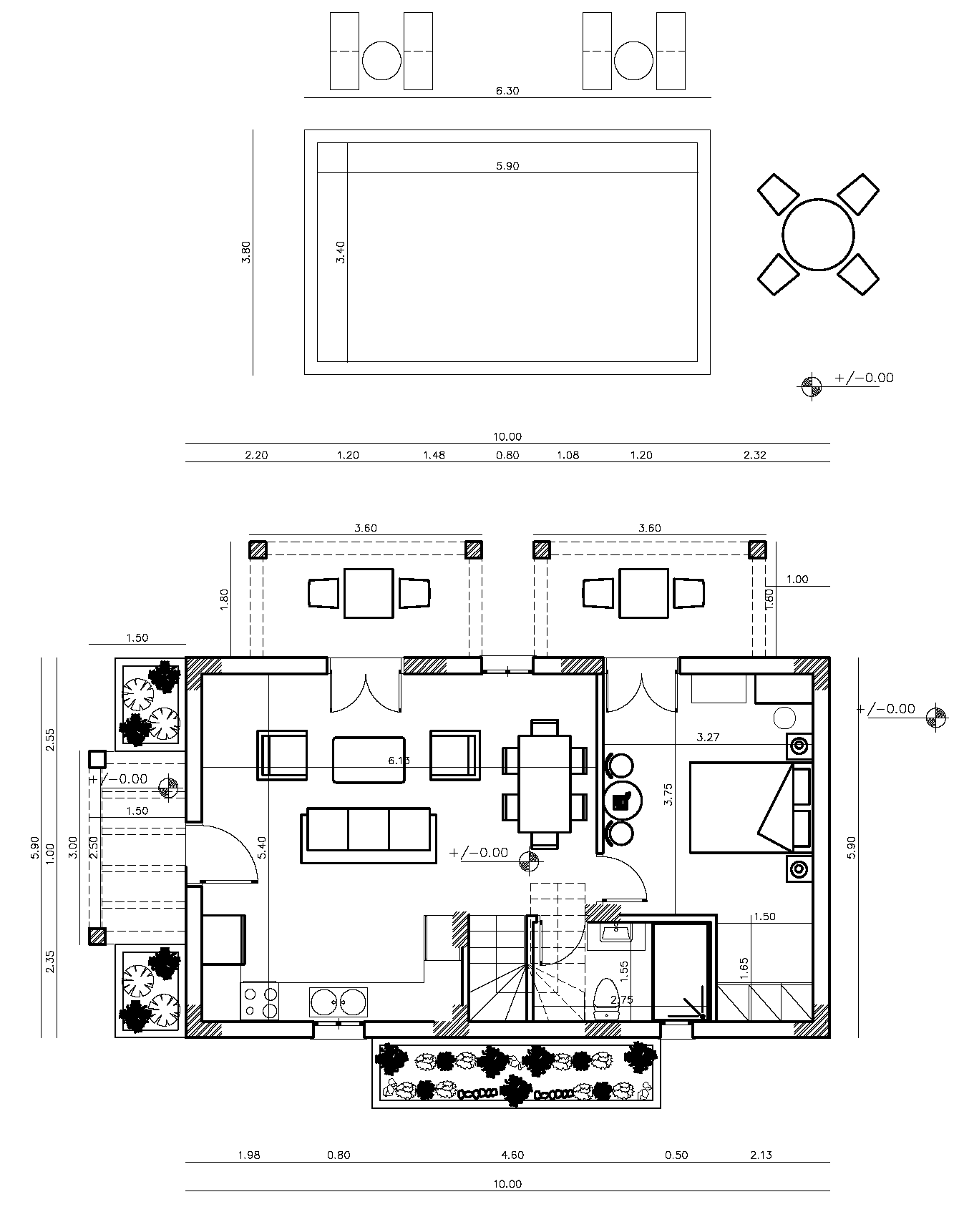 First Floor
Very close to Anesis Villas
Assos
Agia Efimia
Fiskardo